After ultrasonic welded, products sometimes have uneven seams, that is, seams are either large or small in some places, which causes unfavorable appearance. If ultrasonic devices work normally, then we should analyze and solve this problem from the design of weldment.
Reason One: The design of ultrasonic weld line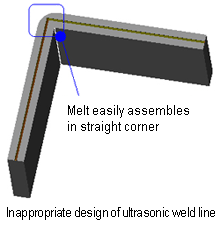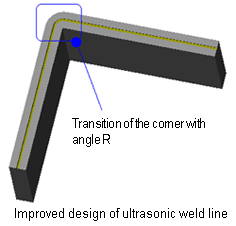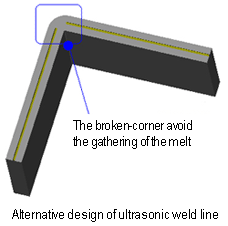 Reason Two: The materials of ultrasonic weldment are different. The two ultrasonic welding pieces should as much as possible use the same material, such as PA and PA, POM and POM. Relatively speaking, semi-crystalline plastics are hard to use ultrasonic welding. If the materials of two welding pieces are different from each other, the best way is to use ultrasonic structure to form mechanical interlocking:

Reason Three: If the ultrasonic welding pieces are too wet or mixed with glass fiber or other chemical components like flame retardants, it can also lead to failed or bad ultrasonic welding.